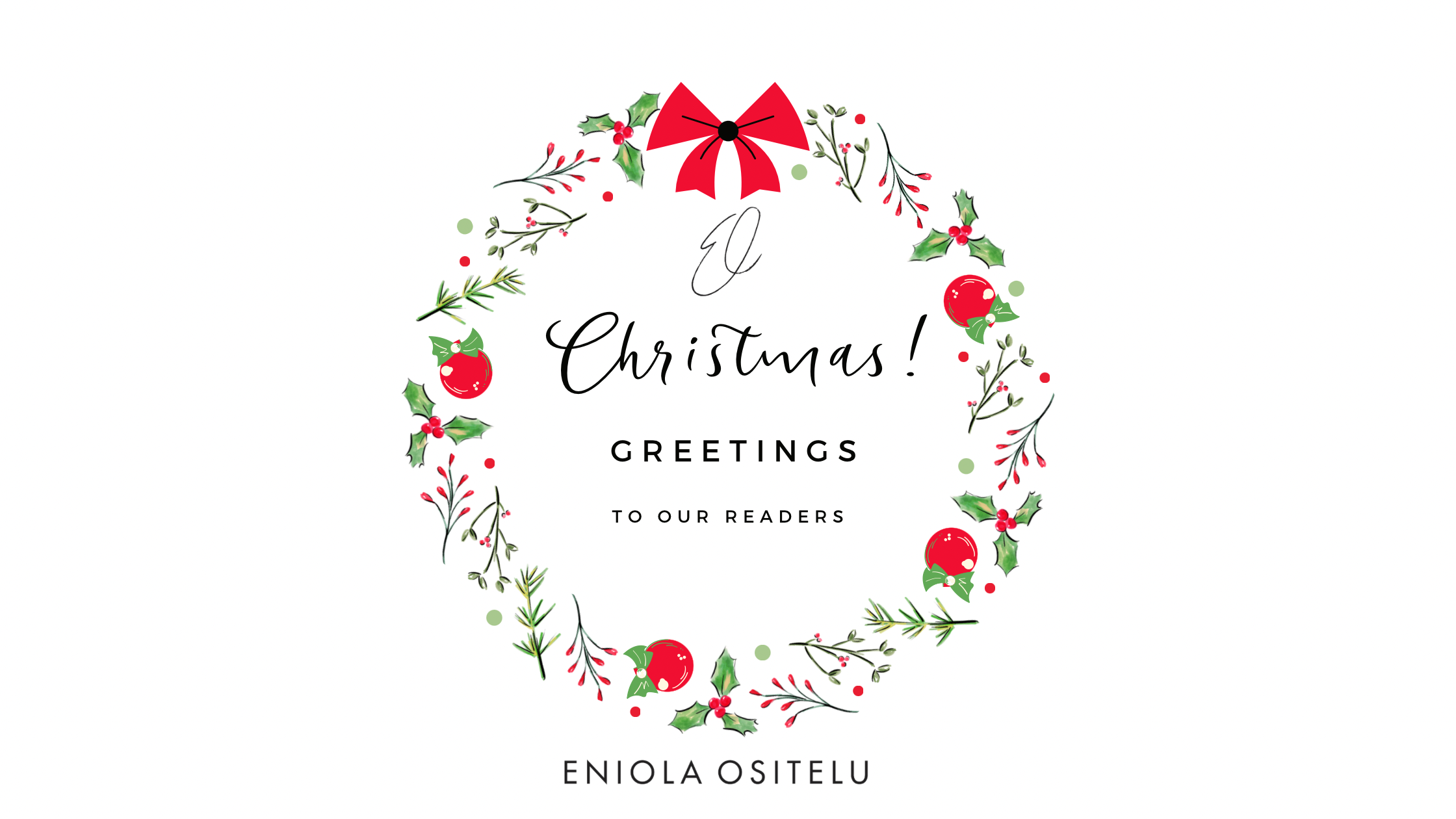 CHRISTMAS GREETING TO OUR READERS 
Today is Christmas! Many of you have unwrapped your gifts, laying on your couch after a satisfying meal, watching TV or on your way to see loved ones. As we celebrate another Christmas season, we want to wish you peace, happiness, love, and a prosperous 2023.
In the spirit of sharing, I would want to share an interesting Christmas experience with you. It was a cold snowy morning in Guildford Surrey, and I had not made plans to travel back home or arrange a hangout with friends who mostly lived in London. I had 7 house mates who had become great friends but had all travelled home. The entire campus was as quiet as a Library. I was lonely, miserable, and blue. Even the singing Canary that usually kept me company (much to my irritation then) had migrated and left the trees beside my window. It then dawned on me the simple things we take for granted. Being around friends and loved ones.
There is a proverb in my language Yoruba that goes "Eniyan ni aso mi." Which literarily translates into "in truth, human beings provide the body a more protective covering than clothes ever will." Being around loved ones is therapeutic. Why am I sharing this with you on Christmas Day? Well, it is a season of sharing joy, and you should be more intentional about it. Do not do life alone. Covid may have created a false sense of independence, relocation may have necessitated the distance between you and your people, never let that be an excuse to keep you from reaching out or being around your people. You do not even know if you will have that time again. Pick up that phone and call, book that train or flight ticket ahead of time, be intentional about being around people and sharing joy. Find ways to connect with loved ones. Do not do life alone.
And to all our ardent readers, the Eniola Ositelu team are taking this moment to wish you and yours a wonderful holiday season full of joy, hope, and the spirit of giving — enough to flow into the entire 2023. Merry Christmas and have a wonderful new year!