ON DELIVERING EXCEPTIONAL CUSTOMER EXPERIENCE
I was at a fashion store shopping with my wife last week.  When we were done, we presented the items at the checkout. To our amazement, the sales associate, courteous and well-spoken asked, if we would follow him because he had something to show us. Apparently, there was an ongoing promotion. We eventually ended up buying more than expected while paying less. We were shocked that a sales associate could care about saving us money. Guess what? Overall, we were pleased with the customer experience and would be returning soon.
Coming from church, we were famished and thought we should grab a bite. It was a completely different experience. The staff were moving at their own pace without a care in the world. No urgency. It was a Sunday morning; a peak period for most. Customers were already getting restless and were starting to ignore physical distancing rules. I would have left. I have little or no tolerance for slow service. But my wife was more determined and her company is priceless. With just 2 customers ahead of us, we ended up spending 15 minutes before being attended to. Although the order was less than a minute. I will not be returning anytime soon.
Thanks to the pandemic, many businesses have had to reimagine the way they do things, or what products/services they should offer. These changes have enabled them exploit opportunities or maximize their potential in the market place. Customers will continue to gravitate towards who can provide the solution.
And to provide that solution, you must understand them and their business. This will enable you deliver exceptional customer experience. This is the new competitive edge whether you're brick and mortar, eCommerce or both. And here are a few tips in ensuring you get it right.
BE CURIOUS AND ASK QUESTIONS
I have written about the power of questions a while ago when I was discussing how to eliminate barriers to innovation. Do away with assumptions and engage the customer or client on why they do what they do and when they do it. This will arm you with enough arsenal required to effectively address the customer.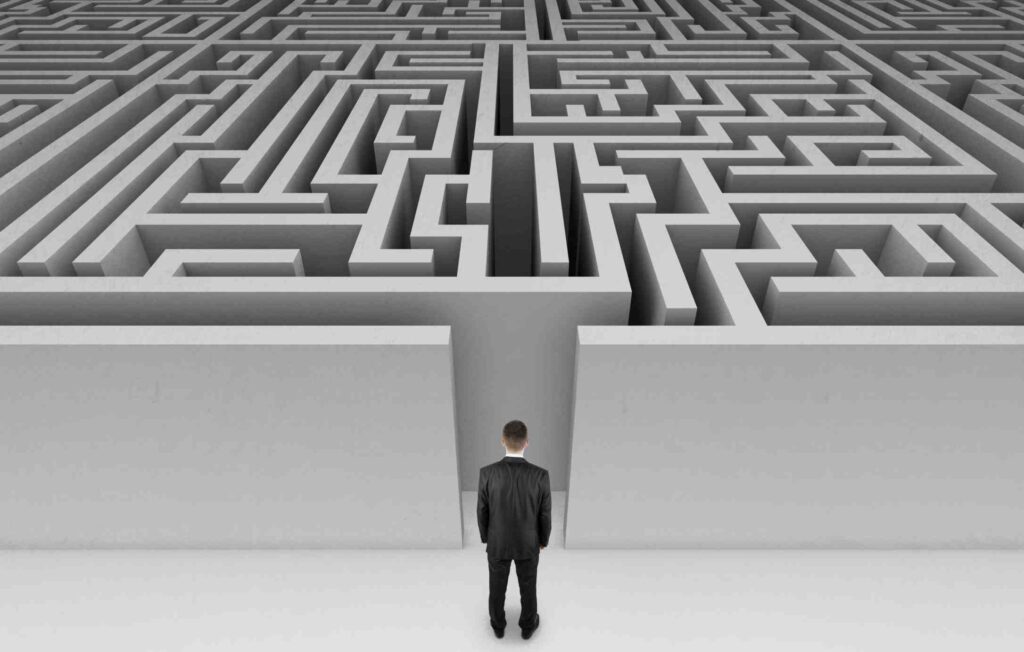 GUIDE THE CUSTOMER
In the experience I shared earlier, I mentioned how the sales associate educated me on a current promotion saving me money while getting more products. Before you protest that he sold less which is not good for the bottom line, what you should recognize is that people gravitate towards value including cost savings and honesty. I cannot need that item again and go elsewhere unless it's extremely inconvenient. Lead customers along their journey and provide them with access to resources such as a knowledge base. For example, to aid decision making for a high involvement product, make available resources where they can turn to and do their own independent research.
TRAIN & EQUIP STAFF
Often some employers deliberately choose not to invest in equipping staff because they fear they may move on to the next best thing. My question to you is, "of what use is that staff if he isn't trained well enough?" Empower your staff with resources and tools they can use to deliver an exceptional customer experience. Again, if you have paid attention to customers, you will be familiar with their needs and frequently train all functions to be able to address queries to a reasonable extent irrelevant of their area of expertise.
The accounts department should not be clueless about current marketing campaigns. Making staff happy too should be a top priority. We once interviewed the staff of a client that got lots of reviews that their staff were very unprofessional and impolite. We found out that their chairs were not comfortable and the frustration of manoeuvring back pain and attending to customers were a daunting task. Good working conditions include initiatives such as flexible work policies, workplace redesigns, and learning and development opportunities, to cite just a few examples. This often leads to a boost in retention, effort and productivity.
ESTABLISH A CULTURE OF SOLVING PROBLEMS
Imagine you are at a party and a friend introduces you to a friend. The friend then finds out that you work in a company that had rendered poor service. Of course, you collect their number and promise to resolve it right? What you must avoid is just dropping his/her details with the unit in charge of resolving that particular problem. You want to follow up in-house and also contact the customer to ensure they're happy afterwards.
Solving problems is a very underrated skill in business. Most sales associate just want to sell an item and move on. They avoid resolving problems like it's a pothole. Employers must also reward solving problems like they reward sales volumes. One of the many ways to brand loyalty is by handing and solving problems. And they usually come in form of mistakes, negligence and the like. The good thing is that customers will quickly forget your mistakes as soon as you resolve it.
PREVIOUS LEARNINGS
Do not let the previous records gather dust in the shelves or e-dust in your cloud system. You must ensure you are not consistently putting out the fire or resolving the same/similar problems. That makes you look comical or pathetic. Thoroughly investigate and ensure you get to the root cause of the problem.
CONSOLIDATE WITH A ROBUST DIGITAL EXPERIENCE
MTN's catch phrase used to be "everywhere you go". You may want to extend on that when it comes to your customer touch points. Everywhere you go, we're there". Your product, whatever the USP, or is it the service must be consistent across board. That customers need your products and are in another region shouldn't change the experience much only the obvious; like delivery charges.