CINEMAS OUGHT TO GET THE GREEN LIGHT NOW
At the moment, no one knows when the Cinemas will reopen. One thing that is certain however is that operators and moviegoers alike cannot wait for the reopening. We recently conducted a survey with over 600 respondents about a month ago. About 76% of respondents said as things resume to "normal", they will do a lot more out-of-home entertainment like the cinemas. Only 28% of them said they will continue to do more of in-home entertainment like Netflix or cable subscription packages. Now "normal" is very subjective these days. I do not think normal is ever going to take full effect. But what are the implications of the feedback?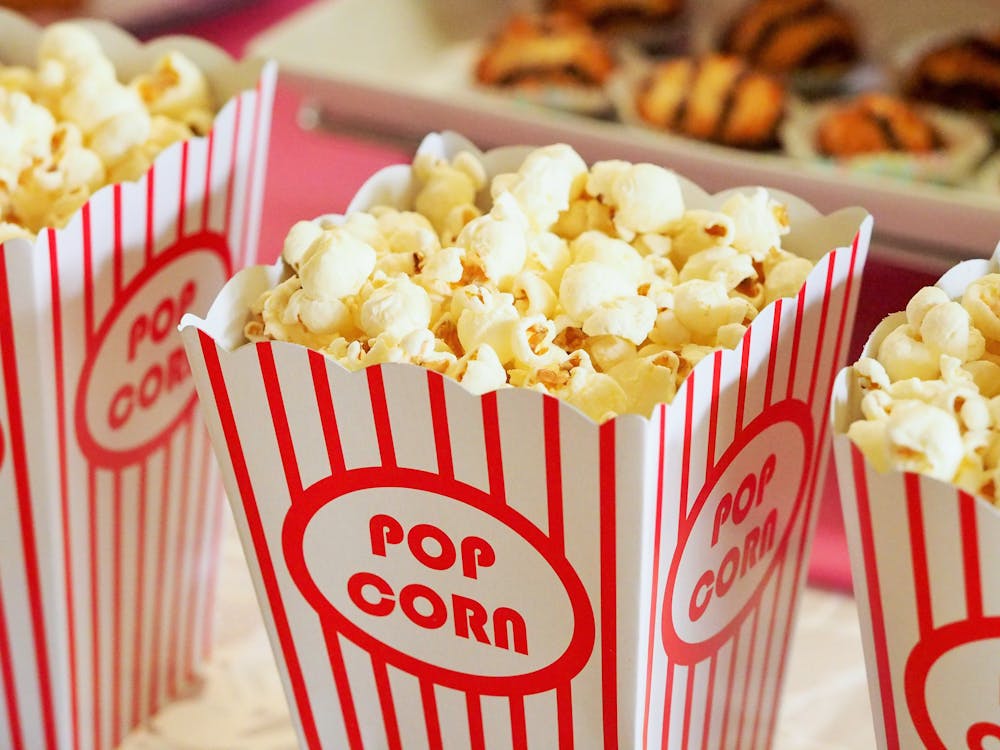 Social clubs and recreational centres were recently permitted to reopen while restaurants got the permit to resume in-dining at 50% capacity. If experience is anything to go by, cinema operators need to take note of trends and patterns. This will serve as a preview of what to expect or things to come. Whatever is it, they can expect something more dramatic.  
The pandemic may have affected the industry. Did I say may? But it's also a blessing in disguise to start all over. It's only a matter of time before cinemas will reopen but while waiting, what are they doing? The winners at the end of the day will be making a number of strategic moves now.
COMPLIMENT EMOTIONS WITH FACTS BASED LOBBYING
"In God we trust, all others must bring data", according to W. Edwards Deming. I'm not one to deride social media campaigns but it gets to a point where you know hashtags won't not cut it anymore. The industry is an employer of labour; it also has business owners and loans to repay. Government needs as many companies up and running again to start operations, bring people back to work and keep the economy moving again.
Bringing influencers and celebrities with the perfect blush or hair line is good for the optics but I'm not sure how much credence it lends to convincing a government whose state is considered the epic centre of the pandemic. #Savethecinemas is a great start but emotional approach is not enough. The authorities are threading carefully and will not want to make decisions that may be linked to a spike in the numbers. What then can operators do? They need to complement other actions with real numbers that cannot be brushed aside — direct and indirect value chain making a living from the industry and readiness to operate at such a time as this.
I recently read an article for instance where a Virologist from Japan and his team could not trace the spread of the virus coming from commuter trains; which is usually filled to the brim in Japan. They however, could trace the virus to gyms, pubs, live music venues, karaoke rooms and similar setups where people gather to eat, drink and socialise. Why was the virus not traced to the congested trains? Because commuters wore masks and do not talk face-to-face. Cinemas are not a socialising space like those trains. It's often a bunch of friends, couples and family members that come to see a movie. Once the movie starts, customers usually focus on their movie, breathing passively with their masks on– save when they are eating their popcorn or sipping their drink.
While this does not mean cinemas carry no risk to the public, the likelihood of contracting the virus while moviegoing is probably lower than that of many other indoor activities. There's little evidence establishing the cinemas as a source of outbreaks, even before physical distancing practices became common place. And Japan is a decent point of reference as they are One of the world's relatively successful countries at stemming the spread of Coronavirus.
READINESS
You may already know this but it's worth dropping here. The Sanwo-Olu led government have a whole lot on their plate and you may not make their priority list. But I can tell you for free that the number one citizen of the Centre of excellence is big on people and organisations displaying courage, big on responsible self-regulation and navigational leadership. This includes aggressive campaigns showing readiness to start operations and adapt to the current situation, getting that balance right between having a very robust reopening plan that ensures safety of the public and the business case for reopening .
This is also a very good time for players in the industry to join forces and show readiness across all platforms at their disposal. The first two weeks of cinemas opening will witness an upsurge in customers. There would be compliant ones, rude ones, polite ones and even generous ones. Whichever comes around, it does not matter. Service should not be dependent on their behaviour but driven by company values.
Every cinema operator should be asking themselves tough questions now. What was the customer perception about us before the pandemic? Why did customers have that perception in the first place? A cinema with a poor record of crowd control may want to start retraining staff to mitigate that risk. If it's implementing a near touchless experience, its people need to have the capability to make it happen and in an efficient manner
It's one thing to have moviegoers comes in droves in the first few weeks, it's another thing to leave them regretting; going back with the impression that they were really missing nothing. Safety measures to put in place include plastic screens to keep customers and staff apart.
Operators need to space the seating which should be consistent with patron behaviour. They typically visit as couples, groups or families. Seating should take this format. To enable sufficient deep cleaning of the theatres, they should stagger showtimes between screenings, remove as many seating arrangements and encourage contactless payment as much as possible.
More specifically, audiences can be seated in a staggered, "checker board" formation. That way, no party will be permitted to sit directly in front of, behind, or next to another.
THE DILEMMA OF WHAT TO SHOW?
What will cinemas be showing though? Majority of Hollywood films have been postponed until fall or next year. This is a major problem for international movies but this should not be the case for local content. And they have raised their game lately with better story telling and production.   There will be an upsurge of customers as a result of temporarily postponed, disturbed and maybe permanent patterns relating to demand for out of home entertainment. Some patrons will show restraint while some will need some form of enforcement to comply with existing protocols.
Under the right conditions, and with several safety measures in place, going back to the movies might not be as dangerous as we think. And I strongly believe that the government should allow Cinemas reopen their doors to the public sooner rather than later.