NOW IS THE TIME TO RETHINK PURPOSE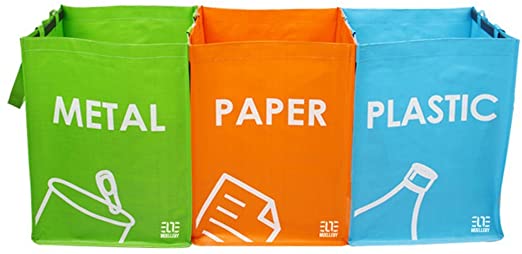 Organisations tend to fall into these 2 major categories. Those with impressive mission and vision statement but do or act nothing like it and those with mission and vision statements and a closely aligned brand purpose. The former play a lip service to what a brand consultant probably helped to put together and are basically driven by the bottom-line. Those with a clearly articulated vision and mission statement and a purpose seem to find their feet during a booming period and usually make an impact during a crisis or times of great uncertainty.
Take for example Brewdog, a UK based craft beer maker with the brand purpose stating "we believe in the power of independence, community and the positive power of a people-based business being a force for good in the world." This was coined sometime in February and behold they had barely a month to live up the recently crated purpose. The opportunity came to put words to action when Covid-19 struck and hand sanitisers in a matter of days got exhausted in most stores in the UK. Brewdog went on to convert its Aberdeen distillery to produce and donate 50,000 units of Sanitisers to the NHS and local charities.
What does your brand stand for? Why does it exist apart from making money? Consider Unilever's Sustainable Living plan. The multinational's brand purpose defines a set of guiding principles for sustainable growth that emphasises improving health, reducing environmental impact, and enhancing livelihoods. The purpose lies at the heart of all Unilever's brand strategies, as well as its employee and operational strategies. For instance, when the first case of Covid-19 was recorded in Lagos, Unilever were one of the first organisations to introduce work from home when a number of organisations were still deliberating on the issue. And according to Unilever, their sustainable living brands outperformed their other businesses and contributed 75% of their overall growth.
Brand purpose is what defines the character and outlook of your organisation on critical social, political, economic and environmental issues. Right at the heart of it sits ethical governance, environmental responsibility and treating people fairly ahead of profits. Someone must have spilled a drink on their clothes reading that last sentence. Fairly above profits? Yes you read right.
The top brands excel at delivering all three manifestations of brand purpose—functional benefits, or the job the customer buys the brand to do (Let's take for example tea; good health, help with digestion and sleep ), emotional benefits, or how it satisfies a customer's emotional needs (drinking tea can be a social occasion); and societal benefits, such as sustainability (say the tea is sourced from rainforest alliance certified farms). What a powerful and clear brand purpose does, is improve alignment throughout the organization and ensures consistency across touch points.
Brand purpose is not to be confused with PR or simply a badge that companies can wear to look good or further their own objectives. A brand purpose needs to be an authentic manifestation of everything a brand's target audience holds dear, and it should ultimately demonstrate a genuine desire for positive social impact. Brand purpose functions during the good times and trying times because that is why the company exists. It does not wait for disaster or join a bandwagon to look good simply because that is what is trending.
Let us take Dove, one of the many brands of Unilever for example. Their purpose is "discovering the value of real beauty and improving self-esteem worldwide". Their aim is to encourage women to be kinder to themselves and embrace their natural bodies. So, the brand is not only contributing to the parent brand's bottom-line, but also impacting the world for the better. Women are without a doubt a driving force in making the world a better place.
SO WHAT NEXT?
It is very tempting to go 'we do not need all this crap; we are already making money". It pays to be humble and think long-term. A company in decline may have good current sales but poor prospects. Businesses do not disappear overnight; it is usually an aggregate of decisions they make over a period of years. Brand purpose is very important, though not many are taking advantage of its benefits. Chief reasons amongst them because they simply do not understand what purpose is all about. Brand purpose gives businesses authority, a greater meaning and an edge over the competition.
Brand purpose is not a simple process, but the powerful outcome is connecting with customers on a personal level. They see themselves in the brand and this creates brand evangelicals who will recommend your business to friends and family, securing repeat business and a customer acquisition.
AUTHENTICITY & SUSTAINABILITY
Your purpose has to be both authentic and sustainable. For instance, if your purpose centers around ethics, then it is imperative that integrity, transparency and credibility is evident in all areas of the business – from recruitment to procurement. In a world where news becomes viral in a split second, companies can no longer hide from scandals and need to minimise this risk by being honest in the first instance.
CLARITY IS KEY
Perhaps you do not have a purpose or it hardly aligns with what your business is about. You can start from looking at what your customers want, what the global community wants and what you have to offer. Be brutally honest about what you are passionate about as a company, but keep your target audience and customers in mind throughout the process. Get the team involved at all levels and speak to customers as well.
AVOID ALIGNING TO A PURPOSE SIMPLY BECAUSE IT IS TRENDY
One thing that must be avoided when trying to figure out your brand purpose is picking a current wave like gender equality simply because it sounds great and CEO is a woman. But again, honesty is what should inspire your choices. If the purpose doesn't match your product or service, it won't appear authentic. Remember, it doesn't have to be charity based or complex. Here's Lego's brand purpose. "build a sustainable future by having a positive impact on society and the environment". Little wonder it responded quickly to the crisis, modifying its factories to produce 13,000 face visors everyday for Denmark's healthcare workers. According to Global Rep Trak 2020, Lego is the world's most reputable company.
DO NOT BE STUCK ON A PURPOSE
Do not worry if you already have a brand purpose but realised it does not match your brand or audience. So what if your organisation have been banging on about a purpose that you discover is misaligned? Just change it! Customers do not expect brands to stay static, but to change, adapt and grow to become better at serving them at the community at large. After the change, let people know about it in your marketing campaigns and more importantly in your business operations.
The problem with purpose is that it has to be spot on. Because otherwise you will be accused of piggybacking, or a kind of 'purposewashing' to try and promote your own brand. And more often than not, customers see through this. That is not good purposeful marketing. So many customers are seeing most donations to the State government as such and that's not good marketing; when people perceive your intentions as trying to profit off the back of a crisis. And majority of this is flying around because the brand purpose is misaligned or non-existent.
When defining brand purpose, focus should be given to making emotional connections with customers and inspiring brand loyalty. Strategy must be monitored and reviewed regularly to ensure it stays relevant, sustainable and successful. There's substantial proof that it yields returns big time. Unilever, Body Shop, Lego and the list goes on.
I strongly recommend that all companies invest in a brand purpose going forward, particularly companies looking to go global in their operations. And if you are looking for help in articulating your brand purpose, do not hesitate to get in touch. Email us at enquiries@eniolaositelu.com